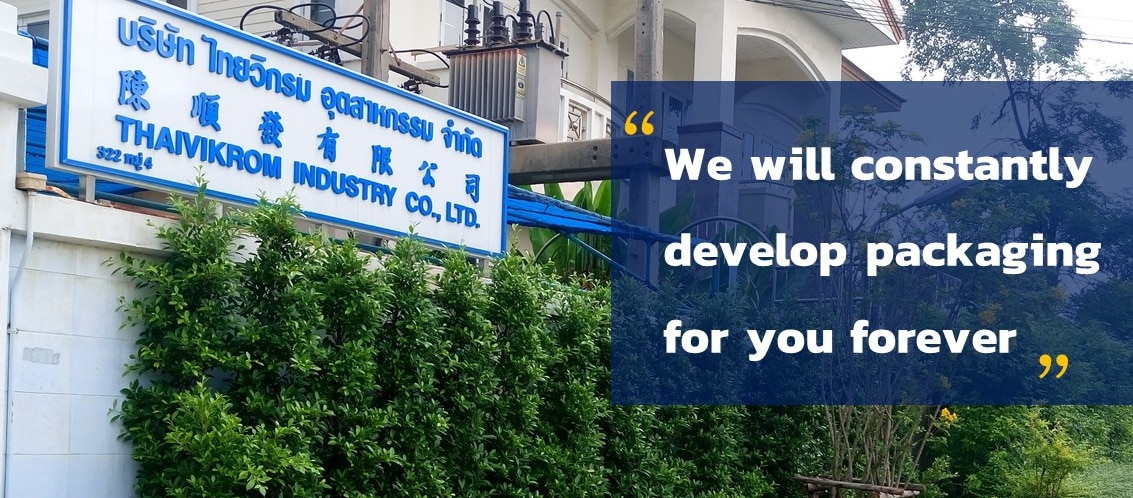 About Us
For over 30 years in the business of manufacturing plastic bags, all Thai Vicrom executives and employees are committed to producing quality packaging. We know that every packaging is all important and affects the client's image. Therefore, please be assured that in every step in production  until delivery has our full attention in order to give the best things to our customers.
1990

Start Business

Thaivikrom Industry Co. ltd. was founded by Sertsuwankul family. As we see the raising in printed plastic bags usage, we started to study the industy and finally decided to entered the industry in 1990 with only 4 machines.

2000

Improving machine capability

In 2000, in order to increase efficiency in product and quality in plastic bags, Thaivikrom invested and adopted Human Mchine Interace (HMI) to use in our machines

2003

Second factory expansion

Thai economy had grown substantially between 2003 and 2005 espectially in garment industry that exported their products worldwide. In order to serve the raise in demand, we decided to build second factory.

Today

Determination in improving and keeping quality

Today, our company still determines in keeping and improving in quality of packaging so we would be trusted partners and grow with clients forever.